This is a snapshot of the keynote speakers who will be featured at this year's OKFestival, speaking at our INSPIRE Morning Plenary or during specific Topic Stream engagements throughout the festival week. In many cases they have been directly nominated by Advisory Board members and Guest Programme Planners for their influential work in fields related to openness and transparency. Stay tuned for more speakers from around the world as they are confirmed.
---
HANS ROSLING
---
ANNELI JÄÄTTEENMÄKI
---
MAT TODD
---
KARSTEN GERLOFF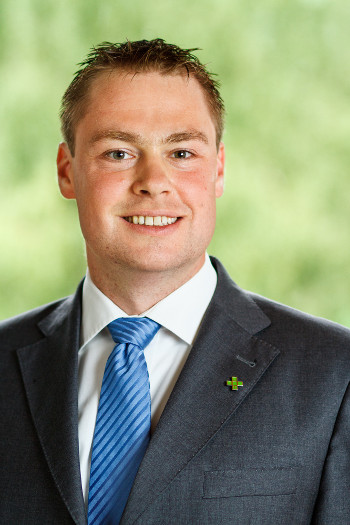 ---
FARIDA VIS
---
CARL-CHRISTIAN BUHR
---
CARLOS ROSSEL
Mr. Rossel is the publisher of the World Bank. A native of Santiago, Chile, he has over
25 years of experience in international scholarly and professional publishing. The Office
of the Publisher works with departments across the institution to develop and publish
a range of products that cover the full spectrum of economic and social development
and that are primarily aimed at policymakers, academics, development practitioners,
the business community, and students. He is currently leading the transformation of the
program into a cutting edge open access publisher. Rossel is giving a keynote on Wednesday, 19th Sept at the INSPIRE Morning Plenary. He will also participate a panel discussion, which is organized as part of the Open Research and Education topic stream.
---
TANJA AITAMURTO
Tanja Aitamurto is a visiting researcher from Finland at the Liberation Technology Program at the Center on Democracy, Development and the Rule of Law at Stanford Univesity. In her PhD project she examines how collective intelligence, whether harvested by crowdsourcing, co-creation or open innovation, impacts incumbent processes in journalism, public policy making and new  product development. Tanja blogs on the Huffington Post and writes about her research at PBS MediaShift. She also actively participates in the developments she is studying; she crowdfunded a reporting and research trip to Egypt in 2011 to investigate crowdsourcing in public deliberation, and to evaluate the results of Hackathons organized at Stanford after the Arab Spring. More info about Tanja's work can be found here. Aitamurto will be leading the panel "Open Democracy in Practice: Crowdsourcing & Open Data" on Thurs 20th Sept from 12.20-13.00 in INSPIRE auditorium as part of the Open Democracy and Citizen Movements topic stream.
---
MARTIN TISNE
As director of policy at Omidyar Network in London, UK, Martin brings extensive experience advocating for change in government and donor policies and driving sector-level change in the field of government transparency and accountability. Martin leads policy, advocacy strategy, and related investments for the global Government Transparency initiative. Most recently, he was founding director of the Transparency and Accountability Initiative, a collaborative of leading funders committed to strengthening democracy by empowering citizens to hold their governing institutions to account. At Transparency and Accountability Initiative, he also helped found the Open Government Partnership. Previously, Martin founded the aid transparency campaign Publish What You Fund, helped launch Integrity Watch Afghanistan, and was a founding staff member at Tiri. More information about Martin's work can be found here. Tisne is giving a keynote on Tues, 18th Sept at the INSPIRE Morning Plenary as well as speaking on Tues, 18th Sept from 14:00-15:30 about "Global Open Data Standards" in INSPIRE Auditorium as a part of the Transparency and Accountability topic stream.
---
ALISON TILLEY
Alison Tilley is an attorney and Director of the Open Democracy Advice Centre, a law centre specialising in access to information and whistleblowing law in South Africa. She is also a founding trustee of the Women's Legal Centre and was a member of the South African Law Reform Commission's project committee on data protection law. She is a member of the board of Goedgedacht Forum for Social Reflection and has consulted for a number of organisations on social justice advocacy, including Rape Crisis. She is also on the National Working Group of the Right 2 Know campaign. Tilley will be speaking on Tues, 18th Sept from 11:30-13:00 in the session "State-of-play: The Open Government Data movements & related initiatives" in INSPIRE Auditorium. She will be also attending a panel "What next? Future Open Government Bar" on Tues, 18th Sept from 18:00-19:30 in Inspire Auditorium. Both talks are a part of the Transparency and Accountability topic stream.
---
JARMO ESKELINEN
Jarmo Eskelinen leads Forum Virium Helsinki, an innovation company building digital bridges between people and services in collaboration with cities and companies. Originally trained as an architect, Jarmo is an expert in digital content, smart cities and user driven design, currently devoted to open data. Earlier, he has been the director of the Media Centre Lume of the Aalto University, the program director for the Helsinki 2000 European City of Culture, and the founder & CEO of a successful music, media and event production company PopZoo Promotions. Mr Eskelinen is also the President of the European Network of Living Labs (ENoLL), promoting international cooperation in user-driven innovation. During OKFestival, Jarmo will be moderating the morning INSPIRE plenaries on Wednesday and Thursday. He will also be giving keynote speeches in the Open Cities session on Wednesday from 14:00-17.30 in INSPIRE auditorium, and in the Nesta-curated session 'Open Collaborative Networked Cities' on Thursday from 16:00-17:30 in INSPIRE meeting room. He will be also hosting the Open Cities session of Commons4EU in the INSPIRE Atrium on Wednesday.
---
CARSTEN BERG
---
JAMES CAMERON
---
MICHAEL EDSON
---
TEEMU ROPPONEN
Teemu Ropponen is working as Project Manager in e-democracy projects at the Ministry of Justice in Finland. Current projects include the OtaKantaa e-participation environment (www.otakantaa.fi, www.osallistumisymparisto.fi) and an electronic system for citizen initiatives. The ongoing Finnish e-participation environment program modernizes e-democracy tools and processes  on a national and a local level. A new Citizens' Initiative Act that entered into force on 1 March 2012 means that a minimum of 50,000 Finnish citizens can submit a proposal for legislation to the Parliament. Teemu is leading the development of the online system for the collection of statements of support for initiatives. Also, as Finland has indicated its will to join the Open Government Partnership, Teemu is a member of the group assigned to coordinate the preparation efforts. Ropponen will be speaking in the session "State-of-play: The Open Government Data movements & related initiatives" on Tuesday from 11:30-13:00 in INSPIRE auditorium as a part of the Transparency and Accountability topic stream.
---
TIAGO PEIXOTO
---
PHIL ASHLOCK
---
MANEL SANROMÀ
Manel Sanromà (Tarragona 1956) holds a Ph.D. in Physics, a Master degree in IT and a Bachelor degree in Humanities. He has occupied several positions in research and management in different Catalan Universities and Administrations. He is currently a Full Professor of Applied Mathematics at the Universitat Rovira i Virgili and the CIO of Barcelona City Council. Sanromà is giving a keynote on Wed, 19th Sept from 14:00-15:30 at the Open Cities Keynotes I: Cities leading the way 'Towards open cities through strategy, implementation and collaboration' in INSPIRE auditorium as part of the Open Cities topic stream.
---
A'YEN TRAN
A'yen Tran is an Interactive Project Manager for Local Projects, where she produces interactive experiences in physical, online and mobile space. Her most recent work includes producing and managing Change by Us, a new multi-city social platform for civic engagement and its predecessor, Give a Minute. She produced the 9/11 Memorial Names Arrangement Algorithm and Make History, a website to crowdsource the world's images of 9/11 for the National September 11 Memorial & Museum. Before joining Local Projects, she produced large-scale interactive art and media projects for non-profits and artists. She directed logistics and external relations for artist Swoon's nautical art installations and voyages with Deitch Projects, and served as Online Director for non-profit organization Seeds of Peace. She has presented and installed work at PS1, MASSMoCA, Conflux, Flux Factory. A'yen has spoken at Livable Memphis' Annual Summit, CEOs for Cities National Meeting in Chicago and Urban Design Week in New York. She holds a B.A from Columbia University. Tran is giving a keynote on Wed, 19th Sept from 16:00-17:30 at the Open Cities Keynotes II: Citizens opening up cities in INSPIRE auditorium as part of the Open Cities topic stream.
---
YANNICK ASSOGBA
Yannick Assogba is a Research Developer at IBM Research in Cambridge, MA, working on the design of novel data visualizations and visual interfaces, including the Many Bills visualization platform. His graduate work at the MIT Media Lab included developing tools for cooperation within physically distributed developer communities, and data visualization to support online identity and social communication. Assogba has also worked on artistic projects integrating dynamic typography with real time human performance. Assogba will be speaking on Wed, 19th Sept from 11:30-13:00 in the session "Manybills.us + Commons for Europe + Law Is Code" in the INSPIRE Meeting Room as part of the Open Democracy and Citizen Movements topic stream. He will be also participating on Mon, 17th Sept on the Visualizing knowledge satellite in Aalto University School of Business Main Auditorium. His talk is titled "Visualizing you and me".
---
PHILIP THIGO
Philip Thigo is part of a dynamic team at the Social Development Network (SODNET) that works on developing mobile and web-based technologies aimed at strengthening the role of citizens and civil society in the strategic use of technology. Philip is a Co-founder of INFONET, an initiative rooted in SODNET that is credited with empowering African civil society, governments and citizen's to better engage in enforcing budget transparency, service delivery demands and election monitoring. Mr. Thigo has worked extensively in Africa, the Arab World, Asia and Latin America on concepts and methodologies that challenge the root causes of poverty through alternatives that inspire non-violent means of social transformation. He is actively involved in Kenya as a member of the task force on Open Data and the Open Government Partnership Initiative (OGP). As part of a new generation of activists, he believes that we should reclaim technology within its own logic as a tool for transformation and change that proactively enables citizens to improve their quality of life. Thigo is giving a keynote on Wed Sept 19th's INSPIRE Morning Plenary. He will also also speaking on Wed 19th Sept from 11:30-13:00 in the session "Open Development is a Freedom Song: power, people and social change" in the INSPIRE auditorium, and on Thurs 20th Sept from 11:30-13:00 in the session "The Challenges of Working with Crowd-Sourced Data" in INSPIRE meeting room. Both of these talks are part of the Open Development topic stream.
---
VILLE PELTOLA
Ville Peltola looks into the horizon at IBM as a Director of Innovation in the Chief Technology Officer's team in IBM Europe. During the past few years Peltola has been focusing on smart cities and emerging civic innovation with open public data. Peltola has been appointed to several governmental committees and working groups in Finland which involve the future of the ICT industry and 'government 2.0'. Peltola has also been selected twice into the Top 100 Technology / IT Influencers list in Finland. Peltola also participates actively in the local open data and civic innovation scene and is passionate about driving this culture forward. Thigo is giving a keynote on Wed Sept 19th's INSPIRE Morning Plenary.
---
RUFUS POLLOCK
---
EDWARD ANDERSON
Edward Anderson works with the World Bank's ICT Knowledge platform's programme to use digital engagement tools for building greater public transparency and civic participation, as well as more accountability around public services. This includes engaging with technology communities in Tanzania and Kenya, where Africa's open data movement has taken root. Anderson's original training is as an aerospace engineer. In 2004 Anderson launched a technology start-up for early warning systems in East Africa – focused on a proof of concept for new diagnostic tools in malaria epidemic surveillance. After supporting the 2006 Development Marketplace for Health Innovations, Anderson worked in disaster risk operations for the Inter-American Development Bank and World Bank, building new partnerships with technical communities including NASA, Google, Random Hacks of Kindness, and CrisisCommons. Throughout his career, Anderson has sought to find ways to harness science and technology for development. Anderson is giving a keynote on Wed 19th Sept from 14:00-15:30 and 16:00-17.30 at the Open Cities Keynotes I: Cities leading the way in INSPIRE auditorium as part of the Open Cities topic stream.
---
SIMON ROGERS
Simon Rogers is editor of the Guardian Datablog (Twitter @GuardianData), an online data resource which publishes hundreds of raw datasets and encourages its users to visualise and analyse them – and probably the world's most popular data journalism website. He is also a news editor on the Guardian, working with the graphics team to visualise and interpret huge datasets. He was closely involved in the Guardian's exercise to crowdsource 450,000 MP expenses records and the organisation's coverage of the Afghanistan and Iraq Wikileaks war logs. He has edited two Guardian books: How Slow Can You Waterski and The Hutton Inquiry and its impact. His Factfile UK series of supplements won a silver at the Malofiej 2011 infographics award and the Datablog won the Newspaper Awards prize for Best Use of New Media, 2011. In 2011, Simon was named Best UK Internet Journalist by the Oxford Internet Institute, Oxford University and won the inaugural XCity award from City University. Rogers is giving a keynote on Tues 18th Sept from 11:30 – 13:00 in the session Data journalism in the newsroom as part of the Data Journalism and Visualisation topic stream.
---